Purple Haze has a sweet earthy berry aroma and a pungent berry taste with a hint of spice. When you pay close attention to Jimi Hendrix's lyrics from the 1967 classic Purple Haze, it's very possible he was talking about this cannabis strain. Named after the array of purples a nicely cultivated batch conjures up, Purple Haze is a strain that both novice and veteran consumers can indulge in as it's been around since the 60's.
The parent strains of Purple Haze are both sativa, Haze and Purple Thai.
Cotton mouth and dry eyes have been reported to be the most common negative side-effects of this strain, though paranoia may surface if consumed improperly. If your curious about its scent and flavor, Purple Haze has a sweet and earthy aroma that often carries spicy and berry-like undertones.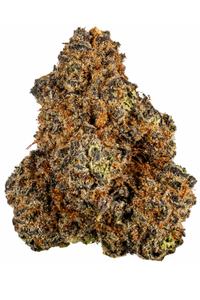 P
urple Haze
is only meant for patient growers, taking anywhere from 16 to 20 weeks to flower. This strain is known to provide uplifting and happy effects. White 99 tastes fresh and bright, like tart oranges mixed with lemons and kush. Medical marijuana patients choose White 99 to help manage chronic depression and anxiety.